Seven STARZ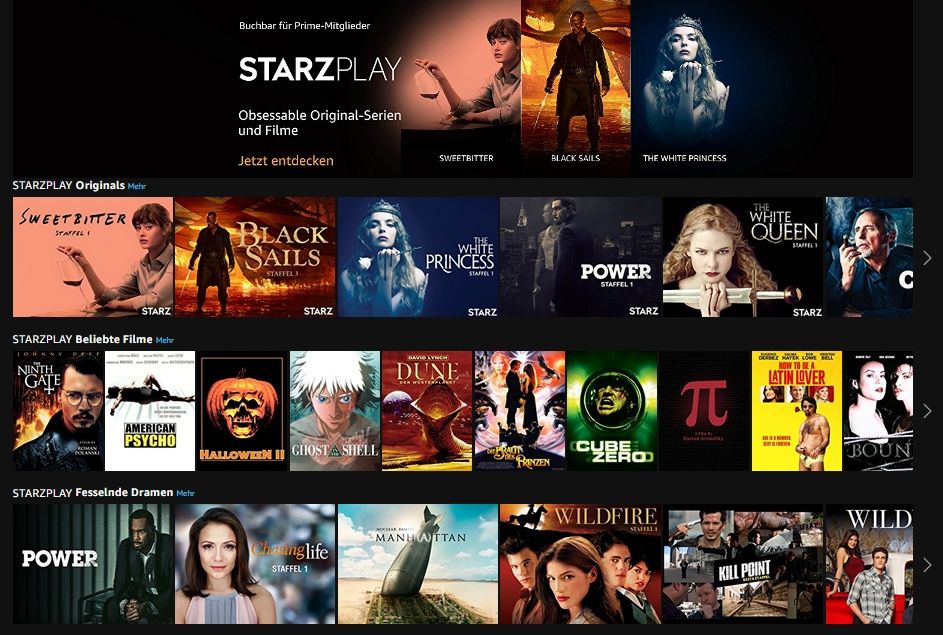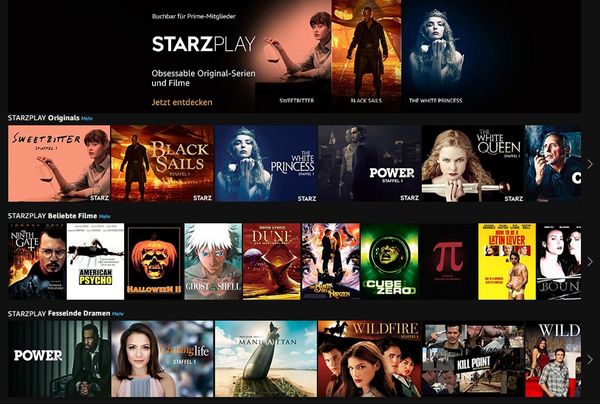 Of all the streaming platforms I subscribe to (and I subscribe to most of them) Starz is the one consistently punching above its weight. It is low profile compared to Netflix, the Pluses (Apple and Disney) and Amazon but someone(s) there have a real eye for a show.

This could be a much longer list but inspired by the debut of Heels - I show I've been looking forward to since I first read about it -  I've just picked some of my must-watch shows - the ones that have been legitimately appointment viewing for me as they land weekly (usually on Sundays which I like.)

Blindspotting has a post of its own and it is the show I recommend most of all of these. It is a beautiful show.

Veronica Mars is one of my all-time favourite shows and Starz is the exclusive home of season four - one that despite the upsetting and controversial ending is a much better coda to the series than the slightly ropey crowd-funded movie. I still would have liked to have seen Veronica Mars: FBI but I enjoyed this one a lot.

Bumpy Johnson, Malcolm X, Muhammad Ali, Vincent Gigante, Frank Costello are the historic characters in the amazing Godfather of Harlem that stars Forest Whitaker and Vincent D'Onofrio. The storylines cover the 'French Connection' heroin trade, the civil rights movement, the rise of the Nation of Islam and much more. Oh and it has an amazing soundtrack.

If ever there was a show that proved there was no need to reboot 'Sex and the City' it is Run the World. It essentially takes the SATC premise - four very different friends loving and living in New York - moves it uptown to Harlem, brings it up to date culturally and casts four amazing women of colour in the roles. It is funny and sexy and funky.

There are a few classic gems in amongst the Starz library and none more so than Party Down. A comedy following the travails of a bunch of LA caterers who bring the baggage of failed (or failed to launch) Hollywood dreams to their day jobs. Pretty much the entire cast were on the verge of bigger and better things but many of them were actually never funnier.

Vida is a story of two sisters dealing with the aftermath of their mother's death - it deals with sexual politics, family dysfunction and gentrification based around the bar they inherit in East LA. It is soapy and very modern but is really compelling. Not going to lie though - one of the reasons I love it is I think one of the sisters, Lyn, played by Melissa Barrera is one of the most attractive women in history. Sue me.
Last but not least the gender swapped High Fidelity TV show is well worth a viewing. It is pretty true to the novel and like the movie it benefits from a charismatic lead - in this case Zoë Kravitz. Kravitz is brilliant throughout and the show is funny with some tender moments with - as you'd expect - a killer soundtrack. It was dropped after one season but don't let that stop you.
In the interests of fairness I thought I'd add one to avoid - the Four Weddings and a Funeral tv show - a UK/US production - is dreadful. Takes the worst of the original movies cliches and adds a few more recent ones to the mix. Truly terrible.