ER endeavours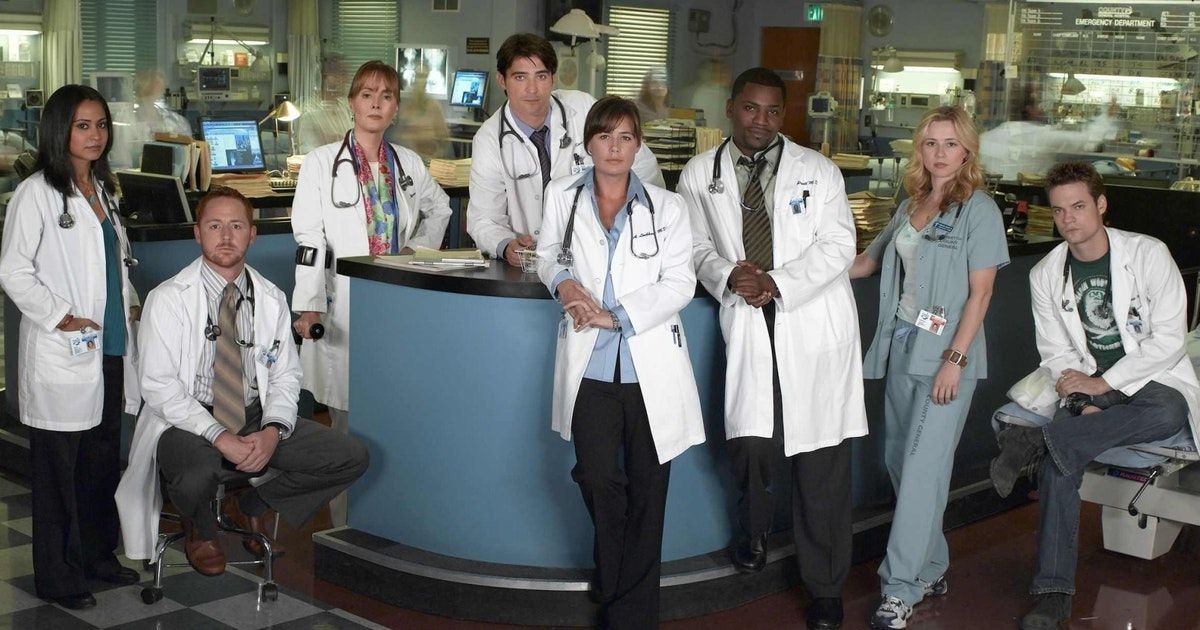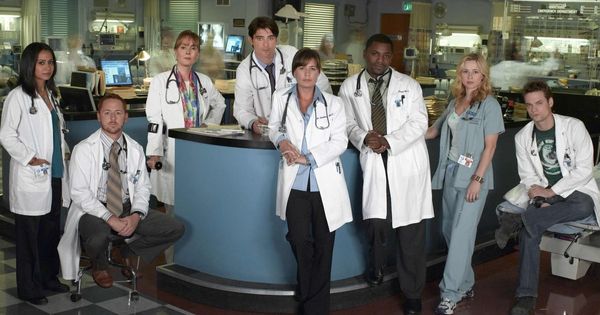 I have just completed viewing every episode of ER. That is 331 episodes over 15 seasons. Almost 250 hours.
I was at university when ER landed in the UK. A friend - actually a film student - was obsessed with it and that led to me becoming a casual fan. I remembered the Tarantino episode in the first season and most of the main characters and big storylines but had never rewatched any of it since it was first broadcast.
So what have I learned from this epic binge.
Well seasons 1-5 are incredible television - even by todays standards.  It sets its stall out from the first episode and maintains momentum for an unusually long time considering it was a network show in the 90s.
I did notice some things I missed first time around though.
Doug Ross (played by Clooney) is a dick of the first order. Arrogant, sanctimonious, disloyal, untrustworthy and a total narcissist. It is really difficult to see why Hathaway would fall for him and Greene would be his close friend (and yes I know its fiction!). It says a lot about Clooney's charisma that the character launched him to stardom and convinced the writers to try and recreate the character time and again.
Kerry Weaver is a much more rounded character than I remembered. While her more memorable moments tend to be as the foil for the other more 'heroic' characters she is often a really good and loyal friend, a dedicated doctor and is consistently passionate about the hospitals mission. She is also surrounded by dickheads pretty much non-stop. It is her ambition that trips her up time and again - seeming to get in the way of her better instincts.
The nurses - Haleh, Conni, Malek and Lydia in particular - really hold the show together - especially in the latter seasons when the cast chops and changes. Somehow I suspect this might be true in real ERs as well.
Mark Greene (Anthony Edwards) really was the whipping boy for the writers! Over his eight or so seasons they just consistently pile on the misery. It is like the Book of Job or something - every year they conjure up something else to test him and to tweak his characters behaviours. He is the backbone of the show throughout his time though and it is a pity he often gets relegated to Clooney sidekick in nostalgia about the show. The characters death was the start of the slide in quality - first slowly and then all too fast.
I don't know what the thinking was behind the whole Carter-White Saviour extended story arc in Africa was but it really wasn't great. I suspect it came from a good place -highlighting the struggles in Darfur - but it was clumsy and made for uncomfortable viewing.
The way it handled HIV/AIDS in the early seasons - especially with the Jeanie Boulet character but also just generally throughout the show was really smart and - for me at least at the time - educational.
It is a miracle it reached 15 seasons as years 12, 13 and 14 were BAD. What I refer to as the Gates era* was such a sharp drop in quality as to be disorientating. It still had a decent cast - even Gates (John Stamos) - but the recycled storylines, stunt casting, lazy story-telling and general lack of oomph make it a hard watch. There are still some nice moments and the odd great episode but it was a slog.
The whole 'Rocket' Romano vs Helicopters was as funny/stupid as I remembered which was a surprise as I assumed it was handled better. Despite the occasional moment they had created such a hateful character that it was impossible to feel sympathy for him and his eventual death in the show was only really used to set up a punchline in the next episode when Kerry uses his bequethment to the hospital to launch a Gay and Lesbian health centre.
So many of the storylines could be taken from todays news it was unnerving - police brutality, racism, opiates, homelessness, sexism/misogyny, the crumbling US health system. We really haven't come far in 20+ years...expect for the phones.
Dr Archie Morris (Scott Grimes) is the star of the post-Edwards era. He and Pratt (Omar Epps) fight valiantly to keep the show interesting in the latter days but no character in the history of the show has a better and more coherent arc than Archie Morris. He starts off as a barely competent, bumbling intern and he evolves in a realistic manner over the years while remaining true to the funny, clueless but kind character he is throughout.
Nothing about the Abby and Kovac relationship works and it ruins the Abby Lockhart character - when she finally leaves the show it is a relief. In fact despite my belief that Maura Tierney is a great actress I feel like every season after she became a doctor rather than a nurse undermined all the great previous storylines.
The entire 15th season was incredibly indulgent but after the previous few years it was nice how they just gave into the nostalgia by bringing people back from earlier eras and trying to wrap things up nicely - even if some of it felt rushed. Carter returning was a master-stroke as was the flashback episode that allowed Dr Greene to show up. The big Clooney return episode was generally a bit of a dud but it was nice to see Ross/Hathaway and their happy ending. It was also good they gave Neela (Parminder Nagra) a decent ending as her character had just been aimlessly floating around between increasingly boring male characters for ages.

*there are three ER eras - (1) The Doug Ross era (2) The Luka Kovac era (3) The Tony Gates era. It is my hypothesis that these are essentially the same core character from a storyline perspective despite their seeming differences.